ON A ROLL!
I've been internetting all day and I have so really good finds.
On the fashion front I found some pretty great things.
From the world of harajuku
(www.japaneselifestyle.com which is not explicitly a fashion site AT ALL)

Girl on the left is my dreamlife.
This footwear is an exclamation point! !!! Both figuratively, and literally, because it literally makes thin asian (or any) girls actual bodies look like exclamation points!!!! ! ! !
If I worked in an office, I would probably wear things like this, and everyone would talk about nominating me for TLC's What Not To Wear. IS THIS MY ULTIMATE FANTASY? I'VE SAID TOO MUCH!
Happy Valentines Day Nicole!
Even goth lolitas need a logo bag. DUH GAIZZ!
And for some reason that search got me this great photo of Madonna in Givenchy from an article on E!??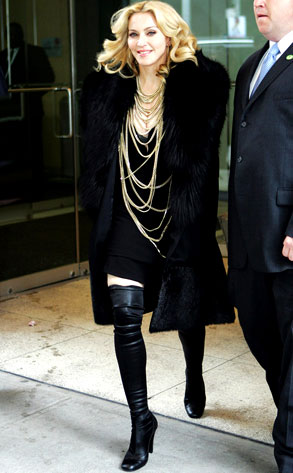 "$$$ Is all you neeeeeed."
-Parapa the rapper
I also found some really heartwarming? is that the word I want? mid 90's fashions.
Vogue 1998
(in an article about teen tribal blah blah blah. Vogue cared about the working class at some point? whoa the 90's are CRZYY!)
Alex Mack NE1?!
(be careful searching for Larisa Oleynik, you get a lot of poorly photoshopped possible underage nude photos, or i guess congratulations, you now know an easy way to get poorly photoshopped underage nude photos.)
The 60's are always great right? Well sometimes candids are so good they hurt.
(These are from a blog about parties. oops)
-
On a non fashion note, if you are not acquainted with ICP it is time you GET ACQUAINTED!
This is a softer side of ICP, but oh god, it is still what I want.
Labels: 60's, 90's, big bows, icp, inspo, internetz, japan, lolitas, madonna, random, teh goff
January/February 2010.
January seems so long ago, esp. when it is 80 outside and whateverwhatever/things seem different.
I guess I tried to clean up my act a bit in January? look like an adult or something? KINDOF.
INSPO:
LOOKS:
01/01/10

Sweater Tee-F21, Jeans- Old Navy 2001, Boots- Charlotte Russe
Rings+Bracelet, Forever 21, Belt-Garage sale 2002







01/02/10

Cardigan-F21, Dress-Vintage, Shoes-Ebay find?
Sandwich-Panera







01/11/10

Orange Blazer- Vintage, Tunic- F21, Leopard Leggings+Printed Scarf+Victorian booties- F21.
Everything is from Forever 21?? OOPS.


01/21/10

Lace mock turtleneck- Vintage, Belt+Skirt+tights+boots+necklace- F21






02/12/10 Blouse- Vintage, Belt+skirt F21 I own white tights but I don't know how/when/where I
acquired them. ???Life is a mystery. "FUCKING MAGNETS-HOW DO THEY WORK?"

Life got kind of blurry around here....
Labels: adult look, clothing, F21, fashion, inspo, jewelry, life, real glasses
Four Months? Really?
So I had been keeping a photolog of clothing I've worn (on days when I did get dressed, or if the outfit was even worth documenting, or i didn't forget to do it entirely) but because I withdrew from the interwebzzz for a while I just never "got to it". Well now it is time to get to it? HMMOK. I was originally going to just flood one post but, omg, disaster. My current plan (which may change at anytime) is to post several smaller thematic entries in a matter of days so I can then start the habit of doing this more regularly? FACEPALM. Talking about a strategy for blogging makes me feel really lame. Why is there shame in the internet? I HAVE A LOT OF SHAME.
-
December
I had a stupid job that I really hated. I had to wear all black and hated everythingeverythingeverything. This was reflected in my childlike/gothic/ mall punk/ sour attitude. I was lashing out irrationally and I don't even care. No makeup, No hair, SUCKITDECEMBER09!
INSPO:
LOOKS:
Hat-Spencer Gifts, Dress-Forever 21, Tights+ Socks-???,Boots-Payless, Leopard Bangle-Charlotee Rusee or something like that?
Side note.. neon green boots in bottom right are Khombu boots that have lasted 5 chicago winters. for $40? YS PLS





Hat-SEE ABOVE, Tunic-ZARA, Tights WALMART HALLOWEEN 2002, Socks-???,
Boots-Forever21, Necklaces-Forever 21





On XMAS eve I worked all day and drove all night. Cool rite?
Poncho-Vintage(Boston), Leggings+Legwarmers-???, Victorian booties(which you can't see?...F21)




So yea, that was worth the 20 minutes it took me to post right? I HAVE A BAD ATTITUDE!




Labels: cheap punk, clothing, F21, fashion, hats, high socks, poncho, teh goff, Zara