Alphonse Mucha
google reminded me that it is Alphonse Mucha's bday.
r u familiar? you shoullddd beee. (oh hey nicole remember when i had red hair and you orig. showed me these. i liked them a lot.)
Zodiac 1896
Dust 1899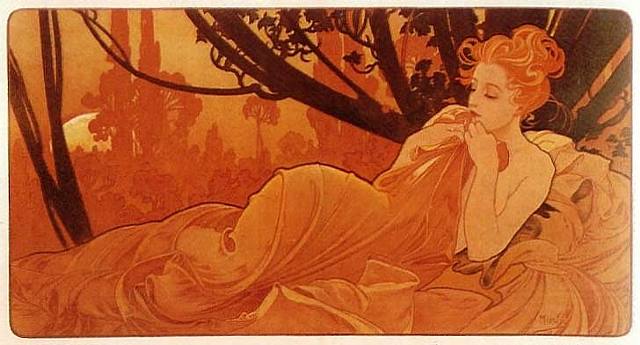 Study for the Moon, Study for the North Star 1902
Winter (from the Seasons series)1896
oh yea okay there is a lot of other works that are more well known. but whatev. this is my blog and i like these best.
oh also ive had a violent migraine for 4 days. i had to call of work due to vomit. cool.
Labels: alphonse mucha, art, inspo